USA Today Bestselling Fantasy & Science Fiction Author
T.A. White
Where Dreams take hold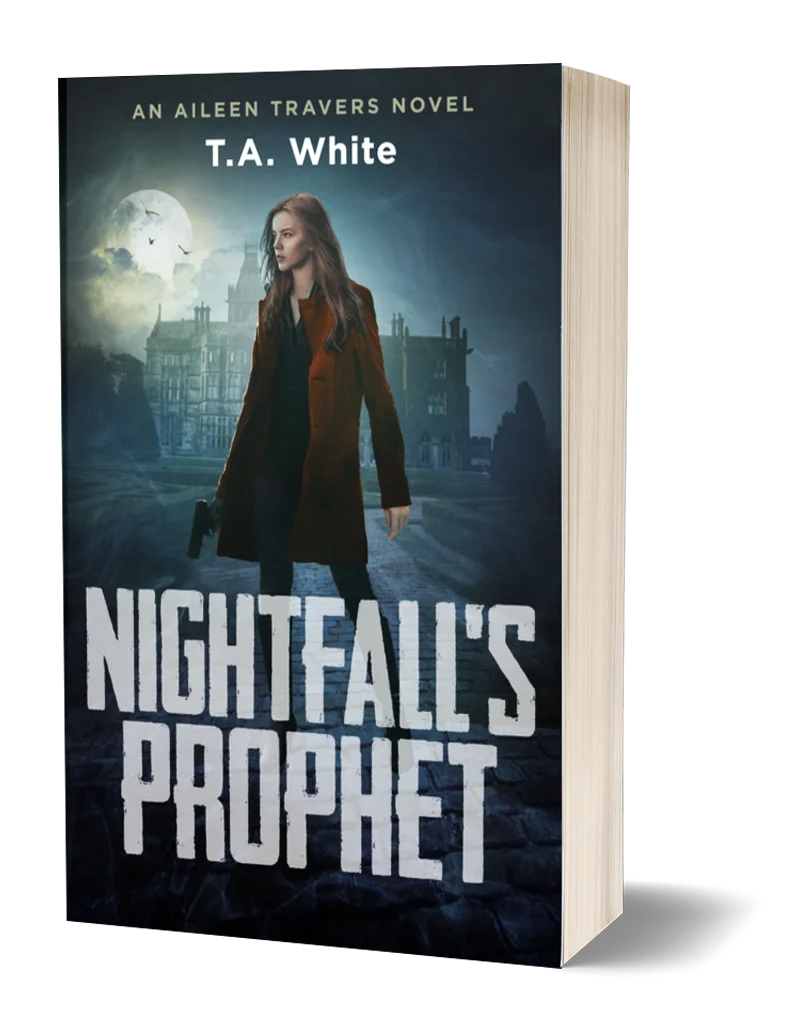 Featured Series
The Aileen Travers Series
She thought her life had taken a hard turn to crazy town when she woke up in the morgue sporting a new set of fangs. Turns out that was just the beginning.
OTHER Series BY T.A. WHITE
The Firebird Chronicles
Can Kira reconcile the pain of her past with the possibilities of her future? The fate of two races depends on her success.
The Broken Lands
A pathfinder with a mission. The warlord who stands in her way. With danger looming on the horizon, they will have to set aside their differences or face a fate worse than death.
The first rule everyone learns-no one survives the Broken Lands alone.
The Dragon Ridden Chronicles
An uncertain past. A sinister tattoo. A woman whose origin is steeped in mystery. How will Tate survive in a city where no one is what they appear-including her?
About The Author
T.A. White
Writing is my first love. Even before I could read or put coherent sentences down on paper, I would beg the older kids to team up with me for the purpose of crafting ghost stories to share with our friends. This first writing partnership came to a tragic end when my coauthor decided to quit a day later, and I threw my cookies at her head. Today, I stick with solo writing, telling the stories that would otherwise keep me up at night.
Most days (and nights) are spent feeding my tea addiction while defending the computer keyboard from my feline companions , Loki and Odin.
Reviews
What Readers Say
One of the easiest and best ways to support an author you love is to leave a review. Post one now on any platform.
Extras
Explore Upcoming Releases
Aileen 6 – Winter/Spring 2023
Firebird 5 – Fall 2023
Secret Project – TBD Artwork & Map
Visit new worlds through the maps and artwork inspired by the series.
Blog
News & Articles
I was hoping to start writing this week. So far I've not written a single word–excluding this blog. My brain has decided to take an impromptu vacation. It's pretty much considered AWOL at this point. Every time I sit down in front of the computer, it's like I've forgotten how to write. The words desert…
I just spent the last two hours trying to format Of Bone and Ruin for print. Everything was going fine for the first half hour. I got all the way to the end before I hit something that messed everything up. Then I proceeded to use the next hour and a half trying to undo…
Firebird 5 (the title of which was decided on Friday) is now in the hands of the beta readers and my editor. It's left me a bit at loose ends as I decide what I should do next. The first couple weeks after a book is finished and no longer on my plate is usually…
Sign Up For My Mailing List
Subscribe to T.A. White's newsletter for updates on the latest release, excerpts, news and more.
Start reading now!