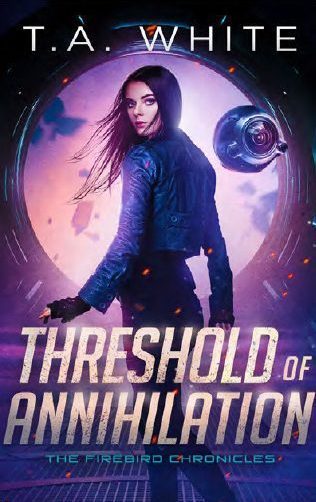 The Firebird Chronicles
Threshold Of Annihilation
Book 3
When her most closely guarded secrets are laid bare, how will Kira survive the inevitable fall out—and will anybody be standing beside her in the end?

Traveling to the planet of Jettie in the hopes of finding safe harbor for her niece, Kira arrives only to find their destination host to the quorum—a series of dangerous contests that hold the power to decide the fate of empires.

With little choice but to participate, it doesn't take long for Kira to find herself knee deep in enemies. Surrounded on all sides, Kira will have to face her worst fear. Trusting others with the truth.

Because it's becoming clear the tsavitee are no longer content to exist in the shadows. War is coming—and everything Kira thought she once knew is about to change.
The Firebird Chronicles
What Readers Say
One of the easiest and best ways to support an author you love is to leave a review. Post one now on any platform.
OTHER Books in the Series
The Firebird Chronicles
Can Kira reconcile the pain of her past with the possibilities of her future? The fate of two races depends on her success.
Sign up for my mailing list
Subscribe to T.A. White's newsletter for updates on the latest release, excerpts, news and more.
Start reading now!