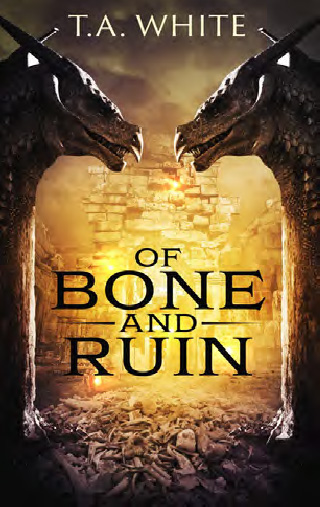 The Dragon Ridden Chronicles
Of Bone and Ruin
Book 2
An ancient discovery has been made close to the city of Aurelia—one that promises wealth and power equal only to the dangerous secrets lying at its heart.
With three powerful groups vying for control of the discovery's unlimited potential, it will take a delicate touch not to tip the scales toward war. Something Tate Fisher, a newly accepted dragon-ridden with a bit of a memory problem, has never been known for possessing.
Tate must learn to navigate the undercurrents of this society if she wants her friends and empire to come out the other side in one piece. Because these secrets involve Tate, and they don't intend to let her go so easily.
The Dragon Ridden Chronicles
What Readers Say
One of the easiest and best ways to support an author you love is to leave a review. Post one now on any platform.
OTHER Books in the Series
The Dragon Ridden Chronicles
An uncertain past. A sinister tattoo. A woman whose origin is steeped in mystery. How will Tate survive in a city where no one is what they appear-including her?
A novella of the Dragon Ridden Chronicles (Book 6)
Sign up for my mailing list
Subscribe to T.A. White's newsletter for updates on the latest release, excerpts, news and more.
Start reading now!