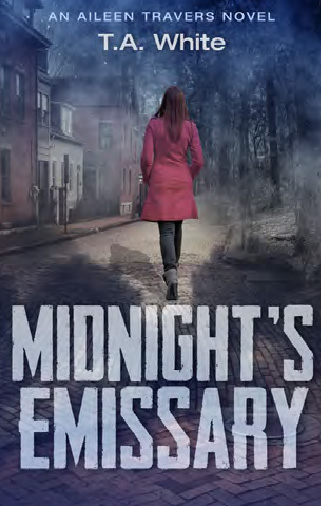 The Aileen Travers Series
Midnight's Emissary
Book 2
Aileen has a few rules for her life. Do her job and go home safe. Keep the supernatural world away from her human family. Stay off the vampire radar. And, above all, don't get involved in spook politics.
But when Liam comes back into town bringing a mystery that threatens the life she's built, she finds every closely guarded rule flying out the window as she sinks ever deeper into the supernatural world.
Ultimately, it may be the people she loves the most who pay the price in the high stakes game that vampires call life.
Check out the excerpt.
The Aileen Travers Series
What Readers Say
One of the easiest and best ways to support an author you love is to leave a review. Post one now on any platform.
OTHER Books in the Series
The Aileen Travers Series
She thought her life had taken a hard turn to crazy town when she woke up in the morgue sporting a new set of fangs. Turns out that was just the beginning.
Sign up for my mailing list
Subscribe to T.A. White's newsletter for updates on the latest release, excerpts, news and more.
Start reading now!