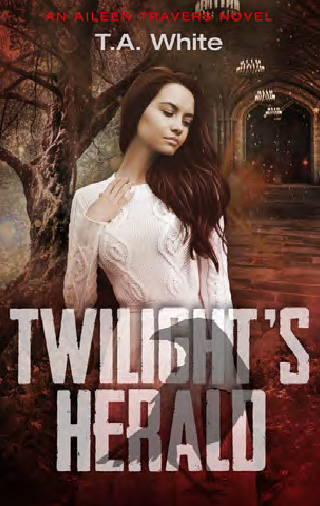 The Aileen Travers Series
Twilight's Herald
Book 5
Aileen Travers thought she had it all figured out. Part private investigator, part fixer to the supernatural community, she was slowly building a reputation as the go-to vampire in Columbus. If you had a supernatural problem and nowhere to turn, she was the girl for you. The best part—no one had tried to kill her in weeks.
Aileen's peaceful existence comes crashing down around her when an unwilling visit to the police station results in her picking up a stalker—or two. Now, Aileen is dodging suspicious looking portals while evading kidnapping attempts.

Looks like Aileen has a new client. Herself.
The Aileen Travers Series
What Readers Say
One of the easiest and best ways to support an author you love is to leave a review. Post one now on any platform.
OTHER Books in the Series
The Aileen Travers Series
She thought her life had taken a hard turn to crazy town when she woke up in the morgue sporting a new set of fangs. Turns out that was just the beginning.
Sign up for my mailing list
Subscribe to T.A. White's newsletter for updates on the latest release, excerpts, news and more.
Start reading now!