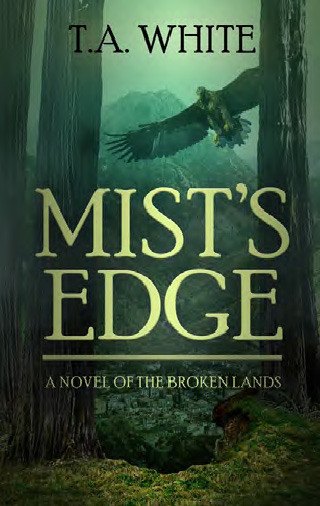 The Broken Lands
Mist's Edge
Book 2
The pathfinder, Shea, has chosen to make a place for herself among her former captors, leaving behind her people and the life she once knew. However, not all welcome this outsider in their midst. Shea will find that surviving alone in the wilderness is child's play next to navigating the politics that come with her new position. Especially when it becomes evident that there are those out for her blood.
As a new danger looms on the horizon, Shea and her warlord will need all the allies they can find. Because something is stirring in the barren lands from which all beasts are born. Something old and not seen since the last cataclysm.
Can Shea protect her people from this new threat or will it be the dangers from within her own inner circle that destroy her?
Check out the excerpt!
The Broken Lands
What Readers Say
One of the easiest and best ways to support an author you love is to leave a review. Post one now on any platform.
OTHER Books in the Series
The Broken Lands
A pathfinder with a mission. The warlord who stands in her way. With danger looming on the horizon, they will have to set aside their differences or face a fate worse than death.
The first rule everyone learns-no one survives the Broken Lands alone.
Sign up for my mailing list
Subscribe to T.A. White's newsletter for updates on the latest release, excerpts, news and more.
Start reading now!