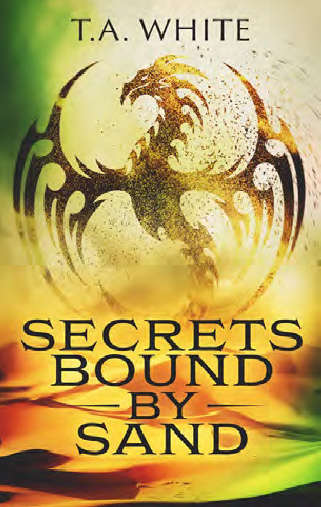 The Dragon Ridden Chronicles
Secrets Bound By Sand
Book 4
When the past forms the future, how does a woman with few memories survive?
No longer nameless or alone, Tate has put down roots in the city of Aurelia. She's found a home, friends and a misfit family. When an assassination attempt leads to a dangerous loss of control over her dragon, Tate is sent to the farthest reaches of the empire on a mission she can't refuse.
It isn't long before Tate stumbles into her usual brand of trouble. Kidnapped and separated from her closest allies, Tate will have to find a way to survive old enemies and new acquaintances.
Piecing together the tattered remnants of her past might be the only thing separating her from death. Enemies long thought dead are returning and they won't be satisfied until they have Tate's head.
The Dragon Ridden Chronicles
What Readers Say
One of the easiest and best ways to support an author you love is to leave a review. Post one now on any platform.
OTHER Books in the Series
The Dragon Ridden Chronicles
An uncertain past. A sinister tattoo. A woman whose origin is steeped in mystery. How will Tate survive in a city where no one is what they appear-including her?
A novella of the Dragon Ridden Chronicles (Book 6)
Sign up for my mailing list
Subscribe to T.A. White's newsletter for updates on the latest release, excerpts, news and more.
Start reading now!