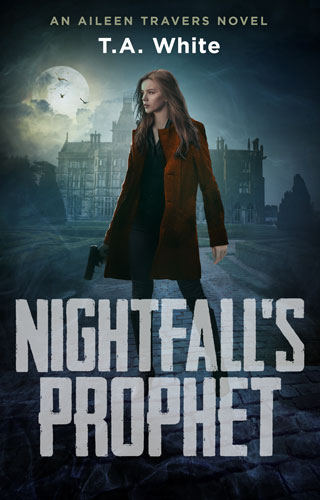 The Aileen Travers Series
Nightfall's Prophet
Book 6
How long can a vampire hold a grudge? The answer, it turns out, is an eternity.

Aileen Travers is about to get a lesson in the nature of vendettas and how far some will go to avenge any slight. When a representative of the vampire council sweeps into town, he brings with him a deadly conspiracy that could wind up threatening the very foundation of Aileen's life.

With strange dreams plaguing her days and an ancient creature stalking her nights, Aileen soon finds the vampire's motivations for being in her city are far more sinister than she could have ever imagined. An infestation of hunters points to a conspiracy whose roots lie in the far past.

As the danger deepens, Aileen will need to unravel the mystery behind her dreams and their connection with her stalker or risk losing everything she's built.

One thing is clear—when you live as long as vampires do, you're bound to make a few enemies.
The Aileen Travers Series
What Readers Say
One of the easiest and best ways to support an author you love is to leave a review. Post one now on any platform.
OTHER Books in the Series
The Aileen Travers Series
She thought her life had taken a hard turn to crazy town when she woke up in the morgue sporting a new set of fangs. Turns out that was just the beginning.
Sign up for my mailing list
Subscribe to T.A. White's newsletter for updates on the latest release, excerpts, news and more.
Start reading now!