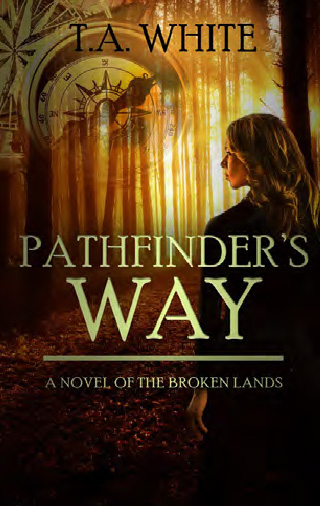 The Broken Lands
Pathfinder's Way
Book 1
The Trateri are about to learn a vital lesson of the Broken Lands. Deep in the remote expanse where anything can happen, it pays to be on a pathfinder's good side.
Nobody ventures beyond their village. Nobody sane that is. Monstrous creatures and deadly mysteries wait out here. Lucky for the people she serves, Shea's not exactly sane. As a pathfinder, it's her job to face what others fear and find the safest route through the wilderness. It's not an easy job, but she's the best at what she does.
When the people she serves betray her into servitude to the Trateri, a barbarian horde sweeping through the Lowlands intent on conquest, Shea relies on her wits and skill to escape, disguising herself as a boy to hide from the Warlord, a man as dangerous as he is compelling.
After being mistaken as a Trateri scout during her escape, Shea finds herself forced to choose between the life she led and the possibilities of a new one. Her decision might mean the difference between life or death. For danger looms on the horizon and a partnership with the Warlord may be the only thing preventing the destruction of everything she holds dear.
Check out the excerpt!
The Broken Lands
What Readers Say
One of the easiest and best ways to support an author you love is to leave a review. Post one now on any platform.
OTHER Books in the Series
The Broken Lands
A pathfinder with a mission. The warlord who stands in her way. With danger looming on the horizon, they will have to set aside their differences or face a fate worse than death.
The first rule everyone learns-no one survives the Broken Lands alone.
Sign up for my mailing list
Subscribe to T.A. White's newsletter for updates on the latest release, excerpts, news and more.
Start reading now!