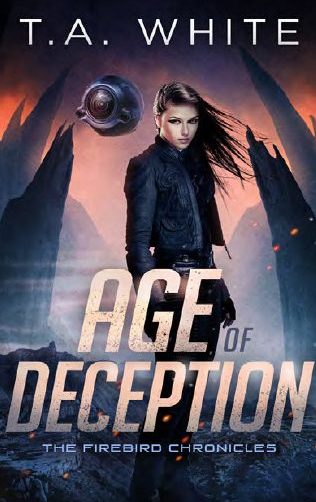 The Firebird Chronicles
Age Of Deception
Book 2
War hero and daughter to two Houses, Kira is just beginning to learn how deep the rabbit hole goes.

Agreeing to accompany her father's people back to their homeworld, Kira Forrest prepares for the fight of her life. She's agreed to undertake the Trial of the Broken, a rite of passage every member of her father's House must pass. It offers a path to independence and freedom that is too tempting to deny.
Not everyone welcomes this lost daughter of Roake. There are those who fear what her presence might bring to light. Betrayal stalks the halls of Kira's birthplace—its roots embedded deep in the events that claimed her parent's lives and set her on her current path.
Walking the wire's edge between truth and deception will test the person Kira has become as she separates ally from betrayer. An old enemy has put into motion a plan that could topple the balance of power in the universe. Letting them succeed spells doom—but the price might be more than Kira is willing to pay.
The Firebird Chronicles
What Readers Say
One of the easiest and best ways to support an author you love is to leave a review. Post one now on any platform.
OTHER Books in the Series
The Firebird Chronicles
Can Kira reconcile the pain of her past with the possibilities of her future? The fate of two races depends on her success.
Sign up for my mailing list
Subscribe to T.A. White's newsletter for updates on the latest release, excerpts, news and more.
Start reading now!