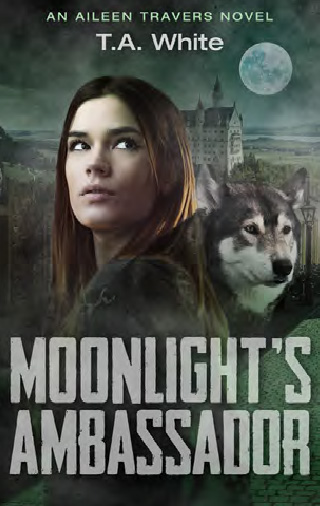 The Aileen Travers Series
Moonlight's Ambassador
Book 3
Aileen has always been certain of a few undeniable facts—black raspberry is the only ice cream flavor that matters, vampires can't be trusted, and her loyalty, once given, is unquestionable. When a late-night visitor shows up needing her help, she agrees without hesitation.
It's not long before a pounding at her door reminds her that nothing is ever as straightforward as it seems. Now, with her friend missing, Aileen realizes her simple favor leads to consequences she cannot avoid as she finds herself drawn further into a world she's done everything to escape.
As loyalties are tested, Aileen will need to decide how far she will go in the name of friendship. Because bodies are dropping and the trail leads right back to one she holds dear. Will she stand fast in her beliefs or will she be forced to betray another?
One thing is clear—her choice may lead to her salvation or her doom..
Check out the excerpt.
The Aileen Travers Series
What Readers Say
One of the easiest and best ways to support an author you love is to leave a review. Post one now on any platform.
OTHER Books in the Series
The Aileen Travers Series
She thought her life had taken a hard turn to crazy town when she woke up in the morgue sporting a new set of fangs. Turns out that was just the beginning.
Sign up for my mailing list
Subscribe to T.A. White's newsletter for updates on the latest release, excerpts, news and more.
Start reading now!