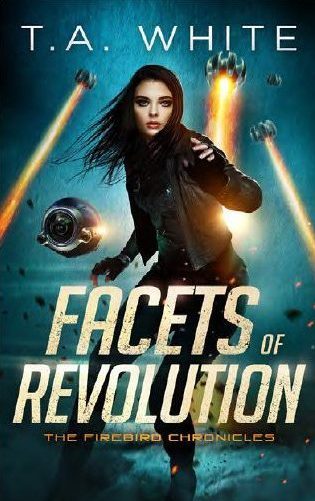 The Firebird Chronicles
Facets of Revolution
Book 4
The line between loyalty and betrayal has never been so fine.

Chasing the trail of the woman who was once considered her best friend, Kira Forrest returns to the planet of her birth. When a near deadly incident jeopardizes her arrival, Kira will find the secrets she's worked so hard to hide bubbling to the surface one by one.

Her only hope to control her destiny and protect the ones she loves is to embark on a dangerous rite of passage that may require far more of her than she's willing to pay. For a hidden menace stalks her from the shadows—it's target those closest to her.

With the help of her lover and the allies she's made, Kira will have to fight for her future—and her past.

A reckoning is coming. The Phoenix will have to rise from her ashes to decide once and for all where she belongs.
The Firebird Chronicles
What Readers Say
One of the easiest and best ways to support an author you love is to leave a review. Post one now on any platform.
OTHER Books in the Series
The Firebird Chronicles
Can Kira reconcile the pain of her past with the possibilities of her future? The fate of two races depends on her success.
Sign up for my mailing list
Subscribe to T.A. White's newsletter for updates on the latest release, excerpts, news and more.
Start reading now!