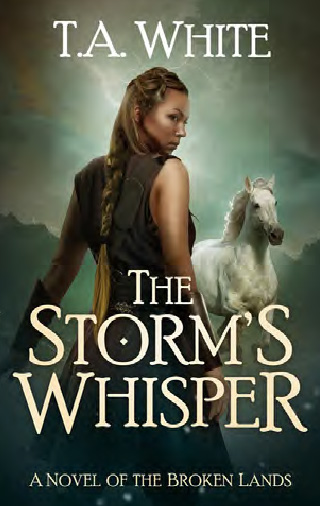 The Broken Lands
The Storm's Whisper
Book 5
The path to peace is never easy.

As the first Caller in living memory, Eva struggles to find her footing as the bridge between her chosen people and the mythological race known as the Kyren.
When unexpected arrivals threaten to test the newly formed alliance, Eva and her protector, Caden, fight to hold together the fast-fraying bonds before peace unravels and war once again returns. Should she fail, bloodshed the likes the Broken Lands haven't seen since the cataclysm will stain the ground red.
The mysterious abilities that lie at the heart of Eva's power will be her salvation or lead to her becoming an evil far worse than anything seen before. Will this land fall or be reborn into a new age?
The Broken Lands
What Readers Say
One of the easiest and best ways to support an author you love is to leave a review. Post one now on any platform.
OTHER Books in the Series
The Broken Lands
A pathfinder with a mission. The warlord who stands in her way. With danger looming on the horizon, they will have to set aside their differences or face a fate worse than death.
The first rule everyone learns-no one survives the Broken Lands alone.
Sign up for my mailing list
Subscribe to T.A. White's newsletter for updates on the latest release, excerpts, news and more.
Start reading now!