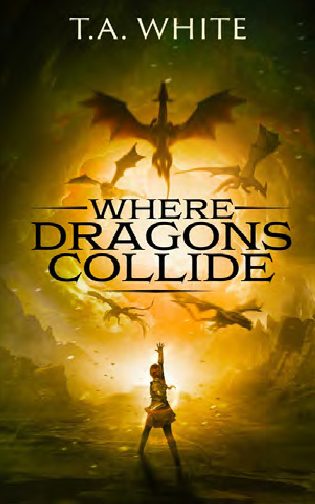 The Dragon Ridden Chronicles
Where Dragons Collide
Book 5
Tate is about to face her biggest challenge yet—navigating high society.

After the events in the Harridan's city, Tate is settling back into life in her chosen home of Aurelia. Peace doesn't last long when a simple misjudgment leads to an event Tate would do anything to avoid—making her formal debut to court.

When an attack on the palace leads to the discovery of a dead body at the nexus between Tate's world and the dragon's, Tate will find that her enemies are no longer content to exist in the shadows. They have a plan and not all her allies will be standing on her side in the final battle for the fate of this world.

Tate must become who she was always meant to be if she has any hope of saving her city. For the ancients who once ruled this world wish for a new age of domination. Who will live? Who will die? Only the dragons know.
The Dragon Ridden Chronicles
What Readers Say
One of the easiest and best ways to support an author you love is to leave a review. Post one now on any platform.
OTHER Books in the Series
The Dragon Ridden Chronicles
An uncertain past. A sinister tattoo. A woman whose origin is steeped in mystery. How will Tate survive in a city where no one is what they appear-including her?
A novella of the Dragon Ridden Chronicles (Book 6)
Sign up for my mailing list
Subscribe to T.A. White's newsletter for updates on the latest release, excerpts, news and more.
Start reading now!