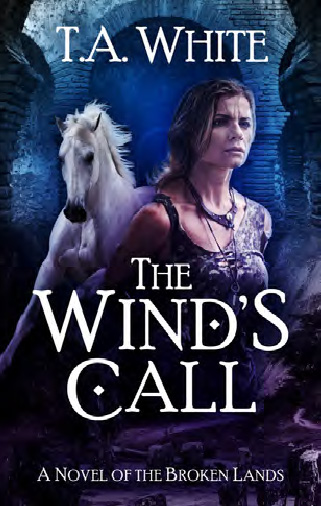 The Broken Lands
The Wind's Call
Book 4
Scarred by her past; defined by her future.

Eva is a herd mistress without a herd. A tagalong by her own definition. Not thrown away by her people, but rather someone who created a new life for herself when the old one died.

When she rescues one of the mysterious winged horses, a creature straight out of myth, from those who would enslave him, Eva opens the door to something her chosen people want more than anything else. An alliance.

Now, sent deep into the Highlands and guarded by one of the Warlord's most trusted warriors, Eva will have to brave the terrors that wait there. Someone is sowing the seeds of dissent upon which war turns. Failure will lead to death, but success may bring revelations she's not ready to face.

The balance of power is shifting in the Broken Lands. Those who survive will need to adapt quickly to the ever-changing landscape. Choosing her friends wisely has never been so important.
Check out the excerpt!
The Broken Lands
What Readers Say
One of the easiest and best ways to support an author you love is to leave a review. Post one now on any platform.
OTHER Books in the Series
The Broken Lands
A pathfinder with a mission. The warlord who stands in her way. With danger looming on the horizon, they will have to set aside their differences or face a fate worse than death.
The first rule everyone learns-no one survives the Broken Lands alone.
Sign up for my mailing list
Subscribe to T.A. White's newsletter for updates on the latest release, excerpts, news and more.
Start reading now!